Volunteering has a lot of advantages to people. The action of helping others offers a significant chance of becoming more involved in our communities, improving our health, and increasing our skills. Amp The Cause is an organization that helps communities in Denver and serves families and children. Below are the things that we discuss on what are the advantages of volunteering.
Helps Our Communities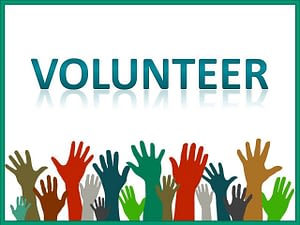 The main benefit of volunteering is giving back to our communities. With volunteering, we use our skills to help other people to make our communities a better place. You will also spend time with like-minded people that are passionate about helping others just like you are, and this opens up opportunities to lifetime friendships. Helping the community helps fight anxiety and loneliness, which eventually makes our emotions stable.
Improves Self-Esteem and Skill Set
Volunteering helps boost our self-esteem, especially in young adults and teenagers. We often struggle with a lack of confidence and self-doubt, and we misunderstand our self-worth. Doing something towards a cause that you are enthusiastic about helps you feel like you have a specific set of skills to give and think that you are part of something more substantial.
Volunteering enhances your professional and interpersonal skills. You can learn many new things to finish essential tasks aside from contributing to your existing skillsets like your writing or computer skills. When we volunteer, we develop skills that we are unable to learn elsewhere. Volunteering helps improve our flexibility, which is essential in many big companies.
Provides Career Opportunities
Volunteering is a tremendous asset to your resume because it helps build and improve your skillset. It shows your potential employers that you value the community and confirm that you are civically minded. Volunteering shows that you are experienced with being-flexible, problem-solving, and teamwork. Most employers favor these kinds of employees that have volunteering experience, especially in a community setting.
Improves Physical Health
One of the underrated advantages of volunteering is an improvement in our physical health. Volunteering usually requires you to move and be active, whether moving boxes of supplies or handing out pamphlets. Volunteers are typically healthier, less prone to illnesses#, live longer lives, and are at a lower risk of catching dementia.
Volunteering is not only about helping the community and other people. It is also about improving yourself by making good relationships, improving our health, and boosting opportunities regarding our careers.…